WEST PALM BEACH, Fla., July 6, 2017 /PRNewswire/ — GCI Consultants is pleased to announce the expansion of our expert team. Mr. J. Bret Taylor, Forensic Engineer/Senior Consultant joined our GCI team in the Summer of 2017 and now will support our engineering repair and forensic engineering clientele.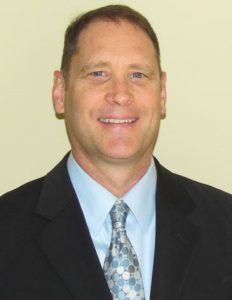 Mr. Taylor's experience further strengthens the regional and national client services support of the company.  Mr. Taylor is based in the Tampa Bay area. GCI now has six locations including Miami, West Palm Beach, Orlando, Jacksonville, Atlanta and now the Tampa Bay area.
Mr. Taylor has over 25 years of experience in civil and structural engineering, design, and construction. This includes investigation of commercial, industrial, and residential buildings for attorneys, insurance companies, and property owners. Mr. Taylor's investigation expertise includes cause and origin (C&O) investigations, and expert witness representation, for horizontal and vertical structures to address various issues such as design errors and standard of care, building envelope water intrusion, code compliance issues, construction defects and poor workmanship, storm damage, accidents, maintenance, structural repair, and product liability. Mr. Taylor has also performed design development, structural analysis, and detailed design for commercial, industrial and government buildings and residential structures.
The firm's strategic plan calls for progressive growth over the next 10 years.  Will Smith, President of GCI Consultants stated, "We are naturally excited about the addition of Mr. Taylor to our team. The depth of our talent has expanded over the last several years which lends itself directly to our growth."
GCI has earned a solid reputation for expertise in the Glazing, Cladding, and Water Proofing fields by focusing on providing outstanding results for the firm's clients. GCI has over 25 years of experience in consulting for the construction industry nationwide.
More information about GCI Consultants can be found at www.gciconsultants.com including downloadable resumes for our experts or contact us at 877.740.9990
Bret Taylor can be contacted by calling:  Direct:  561.228.4282 Mobile:  561.815.9274