Mansions at Acqualina
Sunny Isles Beach, Florida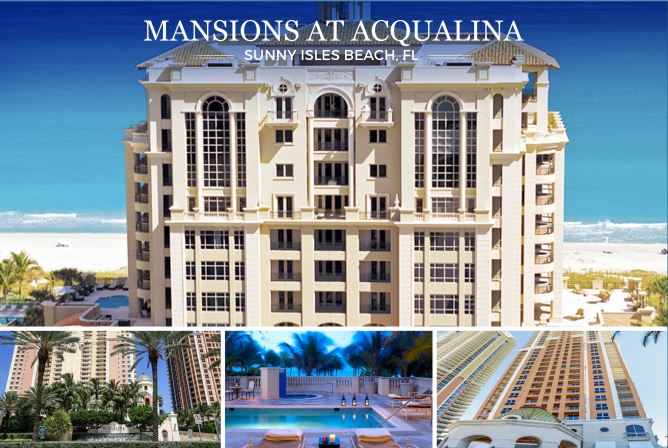 GCI Consultants, LLC provided building envelope consulting senrvices during design and construction of this 50 story condominium project in Sunny Isles Beach, FL with completion of construction in 2015.
Services Provided By GCI Consultants
GCl's scope of services were related to glazing, handrails, cladding, sealants, waterproofing and roofing and included:
Review of Construction Documents
Subcontractor Qualification Meetings
Review of Shop Drawings and Submittals
Pre-Installation Meetings
Site Inspections
Field Water Infiltration Tests
Special Inspector Sign-Off for Glazing and Handrails
Contact GCI to manage your construction quality control procedures for the exterior building envelope systems of your next development project.
---
Greatness in art, architecture and lifestyle is our commitment at Acqualina Resort and Spa on the Beach. The Mansions at Acqualina take this to an even loftier level. Here you will discover lavishly appointed residences in an exquisitely tall, iconic building. The unparalleled amenities and world-class services include an elegantly designed, amenity-rich pool deck, breathtaking public spaces, eleven private outdoor sanctuaries for homeowners, and thirteen exceptional indoor amenity areas. Your every need is provided for in an idyllic setting that balances nature's beauty with the most dynamic city in the world.
Starting with a world-class team of architects, interior designers and hand-picked craftsmen from all over the world we designed The Mansions to surpass expectation at every level. The result is extraordinary Mansions-in-the-Sky with breathtaking views, bold, inspiring design, exquisitely nuanced finishes, materials and fixtures, and a level of construction never before seen in residential development.
---