The Ritz Carlton Hotel
St. Thomas, Virgin Islands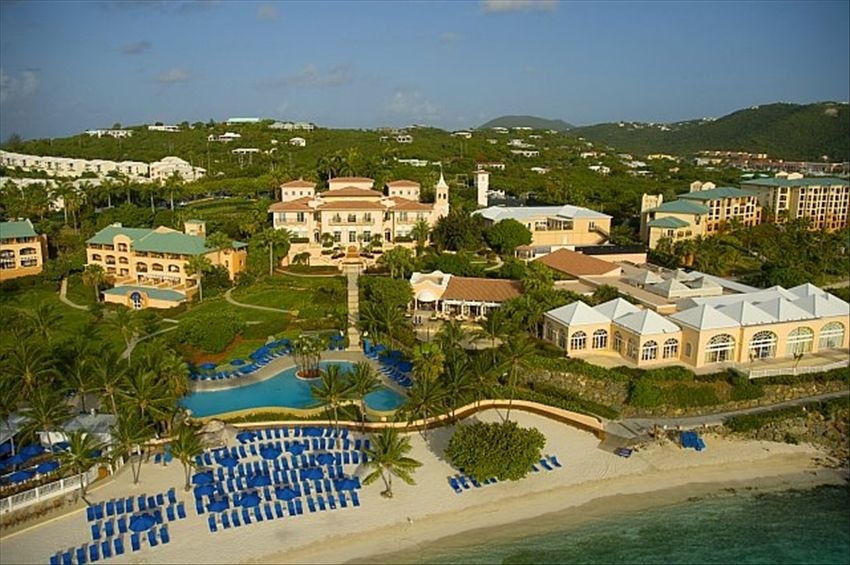 GCI Cosultants, LLC, was retained to help select the proper glazing system that exceeded current building codes and the insurance carrier's criteria at the Ritz Carlton Hotel in St. Thomas, Virgin Islands, originally known as the Grand Palazzo Hotel. This property was severely damaged during Hurricane Marilyn in 1995. The current owner purchased the property and repaired and upgraded it.
Contact GCI to manage your construction quality control procedures for the exterior building envelope systems of your next development project.
Services Provided By GCI Consultants:
GCI prepared a report, which included a wind load analysis and data for the glazing systems proposed for the project. We negotiated with the insurance carrier to arrive at mutually agreeable design criteria and worked with the contractor and manufacturer to satisfy the requirements.
In addition, we developed a repair and renovation of the sliding glass doors in the guest rooms so they would withstand the higher wind load requirements. An adaptor was designed so the doors could accommodate thicker debris resistant laminated glass and repairs were developed and tested to eliminate persistent water leakage through the doors during the wind driven rain conditions.
The sliding glass door renovations solved three problems. The doors were able to withstand higher, state-of-the-art wind loads that exceeded all building code requirements. Impact resistant glass was adapted into the doors so they met all wind-born debris standards. Water leakage problems were solved and the doors are now able to withstand severe weather. All of this was accomplished at half the cost of new sliding glass doors or storm shutters.