We Identify And Solve Your Building Envelope Problems
For over 30 years, we have been the go-to team for everything building envelope. Whether you need assistance with a storm damage claim, an expert to testify in a construction defect case, or just need someone to figure out why your wall keeps leaking, we can help.
Our team has spent decades identifying and solving complex building envelope problems. Through our proven processes, we can provide a detailed analysis of the exact status of your building so that you can formulate a plan and begin to restore order.
We provide forensic investigations into building envelope damage, general building envelope consulting, and expert witness testimony to support our commercial and residential clients.
Our forensic investigation services are ideal for anyone who is frustrated with a repeat problem such as a stubborn leak that no contractor can seem to fix. Instead of caulking over the problem, give us a call and we'll figure out the nature of the leak, its source, and how to fix it for good.
Our construction defect services include:
Forensic Evaluations
Litigation and Claims Consulting
Catastrophic Claim Support
Façade Assessments
Damage Evaluations
Due Diligence Surveys
Field Testing
Through forensic testing and analysis, our expert team can help you understand and mitigate your building performance issues including leaks, glazing and wall system problems, roofing, and other components of the building envelope.
---
Who We Are
At our core, we are solvers of building envelope problems. We are continuous learners with a tireless work ethic that drives us to solve even the toughest cases.
Based in Florida, our team has amassed 200+ years of combined experience in the field and logged hundreds of hours providing reporting and expert witness testimony to support construction litigation cases. We specialize in every aspect of the building envelope and have vast field experience with construction claims, natural disaster assessments, and forensic investigations. We go wherever our clients need us – both nationally and internationally.
You will not find a more dedicated group of professionals, with a more unique skill set, anywhere else. Our clients appreciate that we are easy to work with, honest and loyal, always professional, and utilize the latest building science to construct our analysis and opinions.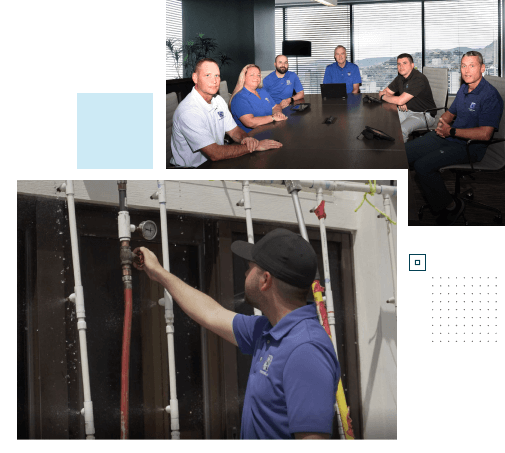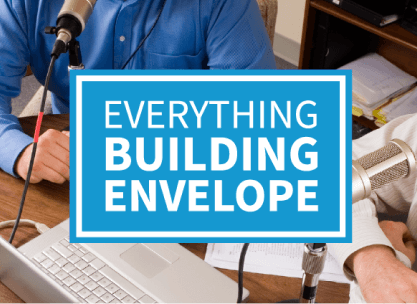 ---
Listen To Our Experts
The Everything Building Envelope podcast℠ is a must-listen for contractors, developers, construction attorneys, and building owners. Each episode features industry experts discussing trends and news affecting the construction industry including water infiltration, litigation, and construction methods and materials.
If you would like to be a featured guest on our The Everything Building Envelope℠ podcast then we'd love to hear from you!
Be Our Guest
What You Can Expect
We follow a proven process to get the results you need and solve your building envelope problems for good. We can support your insurance claims, provide expert opinions for a complex construction case, or just figure out why something is leaking.
---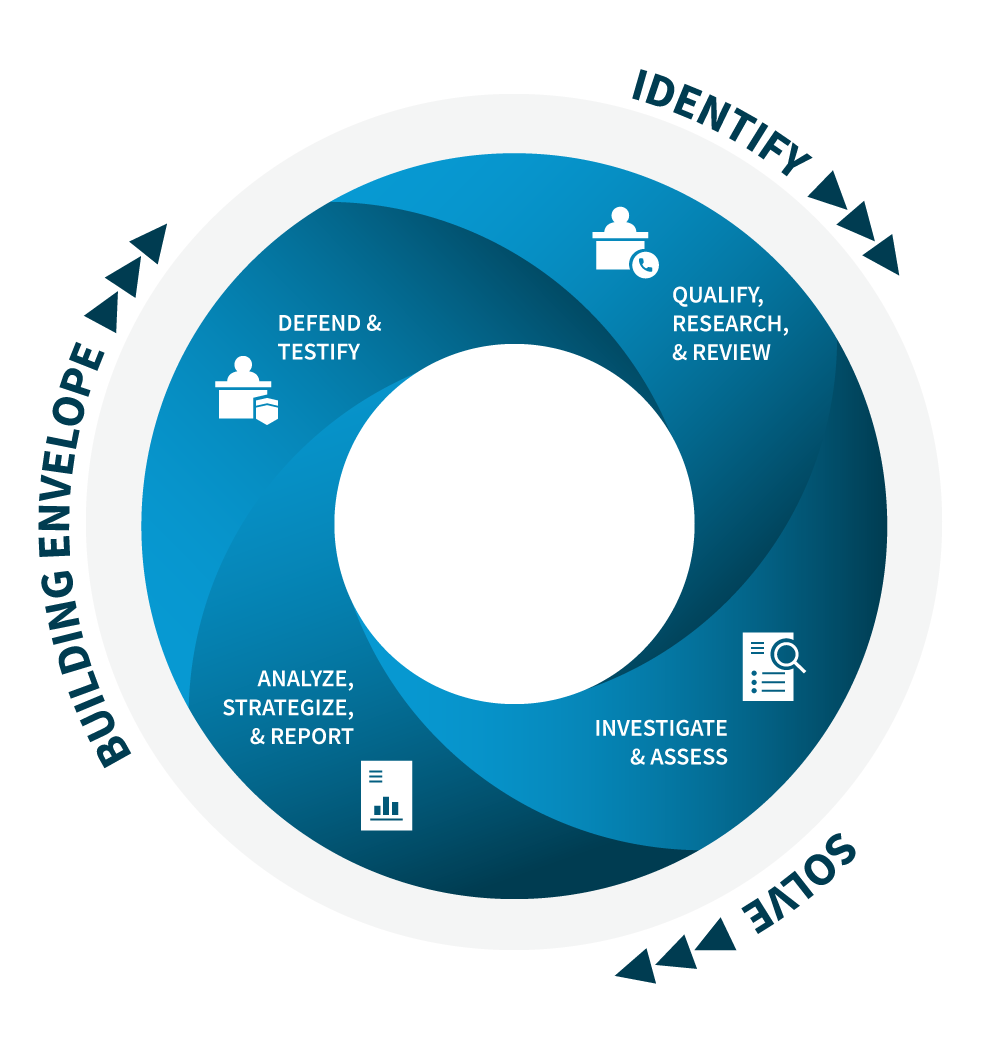 Qualify, Research, & Review
We review all of the documentation about your building including its original construction and repair history, maintenance records, before-and-after photographs and videos, and weather data from the day(s) the damage occurred.
Investigate & Assess
We do a visual investigation of your damage looking for clues such as wet drywall and mold. We bring along the proper equipment and investigative tools to provide additional data on the damage.
Analyze, Strategize, & Report
Next, we develop an appropriate testing protocol based on our historical research and our on-site visual investigation. Through the on-site testing we'll isolate various components and likely remove finish materials to view inside cavities and trace the leakage paths back to the sources. Once testing and review of the results is completed, we will provide a thorough, state-of-the-art report and recommendations.
Defend & Testify
We will provide consultation with expert input about claim resolution, including presentations and consultations at mediation and arbitration proceedings. Our experts team will conduct testimony at depositions and trials.
Where We Work
We can work remotely or onsite, wherever we are needed and have provided forensic investigations and expert witness testimony for clients throughout:
United States
North, Central, & South America
Caribbean
Africa
Australia
Canada
While we serve clients worldwide, our focus areas of work are hurricane-impacted locations including: Florida, the Florida Panhandle, Louisiana, Alabama. Mississippi, and Texas.
GCI is here to help you solve your building envelope problems, with team members bilingual in English and Spanish.
Whether you're in an area that experiences year-round severe weather, or the occasional heavy storm, call on the experts at GCI to help.
Our Core Values
For over 30 years, GCI has been driven by a set of core values that define us, our work, and our relationships with our clients. We are passionate about delivering industry-leading service to our clients and the following values have been at the center of that mission.
We have a can-do attitude and strive to exceed expectations
We collaborate with and provide leadership to our clients
We are resourceful problem solvers
We hold ourselves to the highest professional standards
We strive to grow personally, professionally, and together as a team
Why Trust GCI?
Recognized as industry leaders, GCI has been acknowledged by clients, media, and industry professionals for our consistent ability to solve problems effectively and efficiently.
Zabik & Associates has been working with GCI Consultants for the past 20 years and they are our building envelope consultants of choice.
We have only had positive results with GCI. Shauna, our point of contact, provides outstanding support whenever we encounter problems with window and door installations. Shauna and the GCI team are able to provide the technical support to resolve these problems and ensure that building envelopes are properly secured.
We highly recommend them.
Lawrence Zabik
We have found GCI to be a very competent, experienced, and professional organization. The GCI team is very knowledgeable on the industry standards relative to the fenestration industry and how those standards affect the proper testing and installation of windows and doors.
Additionally, GCI has the necessary experience to properly translate these requirements, and its opinions regarding the same, into needed reports. We highly recommend GCI as experts for issues relating to the window and door industry.
Kolbe & Kolbe Millwork Co., Inc.