Disaster Investigations and Claim Support
Storm Damage Investigation Services For Commercial & Residential Properties
It takes a lot of work to recover financially from a natural disaster.
In order to do so, you'll need to understand how your damage translates into a fair outcome for your claim. We help by conducting forensic investigations and provide accurate reports on the results of your storm damage claims, so you can rebuild and move on.
CONTACT US FOR AN INSPECTION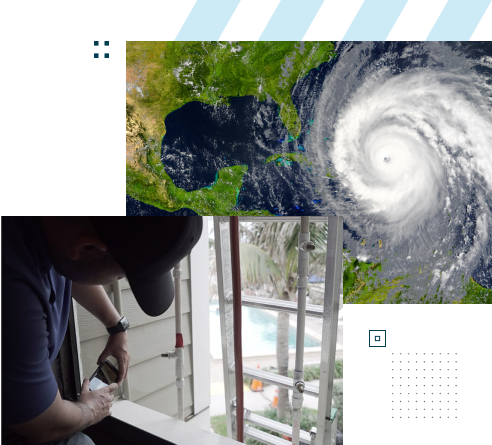 Catastrophic Claims Services
Insurance Claim Analysis & ASSISTANCE
Assessing storm damage by an experienced storm damage consultant
Includes documenting and identifying the extent of your damage.
water leakage investigations
storm damage reports
reports including qualitative and quantitative data
Get Help With A Storm Claim
Storm Damage Investigation Services
WIND DAMAGE ASSESSMENT
Exterior building envelope wind damage assessments conducted by experienced teams
REPAIR PROCEDURES
Repair procedures and specifications as well as recommendations to prevent future damage
WATER LEAKAGE I.D.
Water leakage identification and repair consultation by building envelope experts and Certified Roof Consultants
schedule a pre-inspection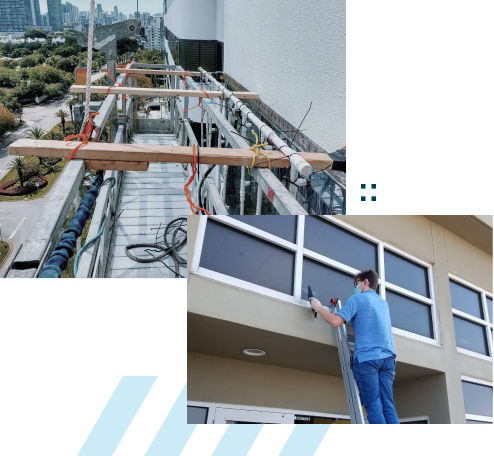 Storm Damage Investigation Methodologies
While many recognized methodologies exist for the investigation of various failures and defects, we understand and apply the most appropriate for your case and circumstances. Here are a few of the standards we use to evaluate your storm damage.
ASTM E2128 - Standard Guide for Evaluating Water Leakage of Building Walls
ASTM E576 - Standard Test Method for Frost/Dew Point of Sealed Insulating Glass Units in the Vertical Position
ASTM E783 – Standard Test Method for Field Measurement of Air Leakage Through Installed Exterior Windows and Doors
ASTM E1105 - Standard Test Method for Field Determination of Water Penetration of Installed Exterior Windows, Skylights, Doors, and Curtain Walls, by Uniform or Cyclic Static Air Pressure Difference
ASTM D5957 -  Standard Guide for Flood Testing Horizontal Waterproofing Installations
ASTM D7053 - Standard Guide for Determining and Evaluating Causes of Water Leakage of Low-Sloped Roofs
ASTM D7954 – Standard Practice for Moisture Surveying of Roofing and Waterproofing Systems Using Non-Destructive Electrical Impedance Scanners
AAMA 501.2 – Quality Assurance and Diagnostic Water Leakage Field Check of Installed Storefronts, Curtain Walls and Sloped Glazing Systems
AAMA 511 – Voluntary Guideline for Forensic Water Penetration Testing of Fenestration Products
Get Help With Disaster Recovery From Recent Storms
Our storm damage experts provide assistance throughout the United States. We have dedicated storm damage teams throughout Florida and most recently in the Pensacola and Northern Gulf Coast Region.
Need help with a storm damage claim? Contact Us
Request a Sample of GCI Reports