Chief Economist For ABC: Outlook for Construction Industry 2017
Associated Builders and Contractors (ABC) is a national trade industry association representing 21,000 members organized in 70 chapters. ABC helps members develop people, win work and deliver work safely, ethically and profitably for the benefit of the communities where they work.
Paul Beers of GCI Consultants welcomed Anirban Basu, Chief Economist for ABC, to the Everything Building Envelope podcast to discuss the outlook for the construction industry in 2017.
Lessons Learned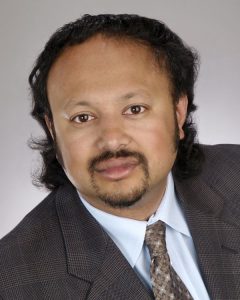 Anirban Basu has been Chief Economist for ABC for more than eight years through the economic downturn of 2008 and the subsequent recovery. During that time, he noted that many firms found 2010 or 2011 the worst year of the downturn, when they had worked through a backlog of projects. In fact, non-residential construction hit its lowest point in January 2011, when the broader economy was in recovery mode.
That experience has left the construction industry with a keen awareness of the need to tune into indicators that might help predict future economic trends. Basu suggests, for instance, that higher vacancy rates in hotels and slow occupancy of office space would be signs that supply in that market is outstripping demand.
Basu points to several factors that would soften the severity of another setback. Lending standards are more disciplined than in 2008, when no-document mortgages were approved and house prices were over-valued, leading to the collapse. The banking system is better capitalized, with balance sheets that aren't nearly as "toxic" as 2008. He also notes that a market that's overbuilt here and there is a different order of magnitude than the crisis of 2008, where the entire housing stock in the US was over-valued.
Interest Rates and Inflation
The Federal Reserve is trending towards raising short-term interest rates – rates have gone up three times this year – and that will likely impact the longer-term rates that affect the construction industry. Basu predicts those will rise, as well, but gradually.
Wage pressure is more of a concern, as a lack of skilled workers is causing wages to rise in the construction industry and that's associated with inflation. Rising healthcare costs, apartment rents and home prices also create inflationary pressure.
Interest rates could climb in 2017 and 2018 to offset inflation and that could result in a soft construction market eventually, as individual projects become less affordable.
Economic Outlook 2017 and Forward
The stock market has responded favorably to President Trump and the new administration, and it seems the construction industry has as well. Real estate developers are optimistic, hiring has picked up and sales have increased in equipment and software.
Considering those factors, Basu views the short-term outlook for the construction industry in 2017 and 2018 as positive, especially if an infrastructure-led stimulus package is passed. Capital investment in factories and equipment, brick-and-mortar retail development, office space and hotels is also promising for the construction industry.
The longer-term outlook is more uncertain. Unknowns in proposed policies, such as immigration, trade and the repeal of Obamacare and its replacement, make them wild cards that could affect the future economy. If the proposed infrastructure stimulus package doesn't go ahead, public construction will probably continue to be soft as programs like healthcare and social security divert state funds away from infrastructure.
But with the Republicans controlling the House and the Senate, the prospect of a government not being divided is cause for optimism that pro-business measures can move forward without being impeded — measures such as an infrastructure-stimulus package, tax reform, labor law reform and de-regulation of the energy sector and banks.
Basu makes the observation that economic decisions are often emotional and rely on a gut feeling. Right now, the business community seems to be feeling confident that things are going to be better; for the construction industry, that translates to a sense that many bidding and building opportunities are on the horizon.
Hear the entire conversation between Paul Beers of GCI Consultants and Anirban Basu of ABC at the Everything Building Envelope podcast. We invite you to subscribe to our podcast so you don't miss any of our lively discussions with experts in the construction industry.